Donations
Request a donation for your non-profit organization.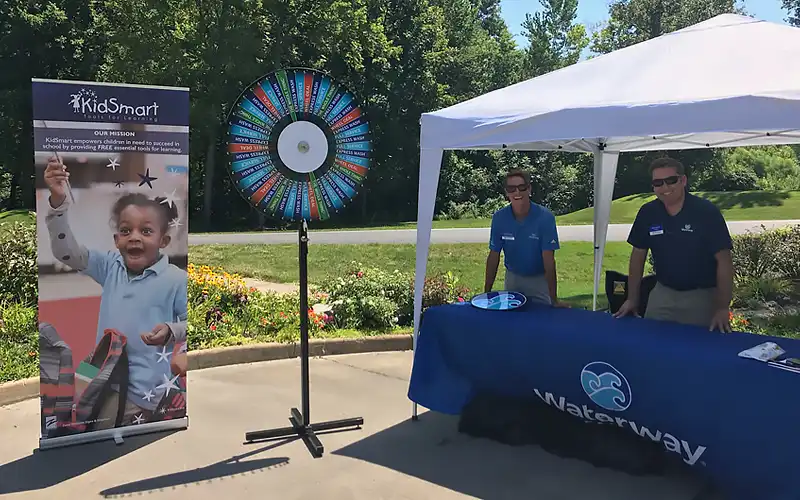 Supporting non-profits is part of who we are
We are proud to support non-profit organizations that make an important and positive impact on the neighborhoods we serve. Since the 1970s, Waterway® has donated more than $1 million in car-wash services to local 501C3 groups to be used in auctions as door prizes, rewards and more.
In order to request a donation for an upcoming event, please complete and submit the form below.
Unfortunately, we are unable to fulfill every request we receive, but we will be sure to process your request and let you know our decision as quickly as possible. Please submit your request at least four weeks before the event.
If you have any questions or need assistance in completing your request, please contact your local Waterway location or email donations@waterway.com.