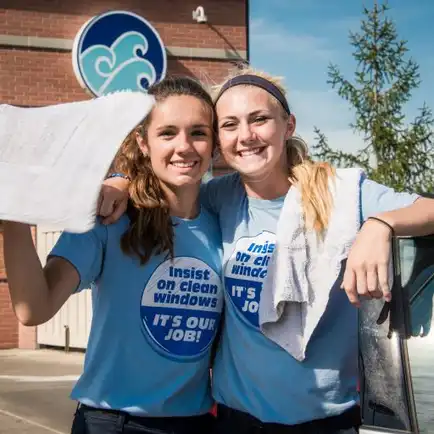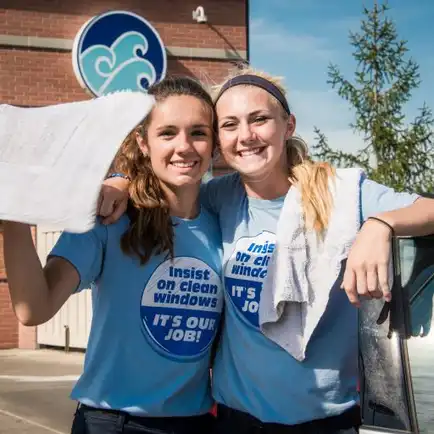 Perks of Working at Waterway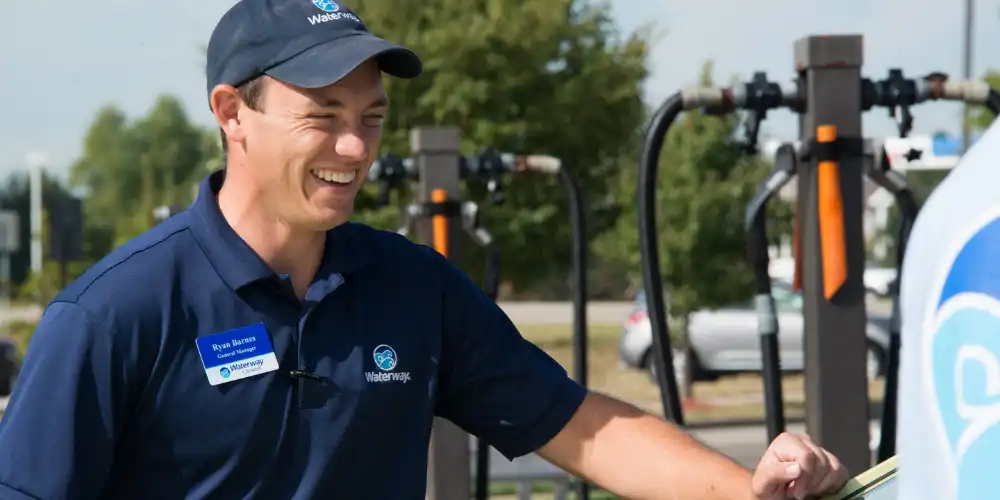 Waterway is a fun, active, and highly lucrative place to work

Recognized as a Top Workplace in 2021 and 2022 (as voted on by our employees!)

Hourly and Management positions are available

Structured opportunities for advancement at all levels

Friendly & dedicated teammates

Work with the newest makes & models

We are open and busy, year-round

Earn up to $4,000 in college tuition assistance per year

Free car washes and save money on gas
---
There is a reason our staff is always smiling. We count on our team members to give customers the best car wash experience anywhere, so we hire only the best and the brightest: People who connect with customers. People who elevate their team members. People who have uncompromising standards. If you can bring your best every day, Waterway could be the place for you. You'll work hard, have fun doing it, and smile with the satisfaction of a job well done.

The Waterway Carwash experience is totally unique. First rate facilities. State-of-the-art operations. Extreme focus on customer service. And phenomenal Waterway people.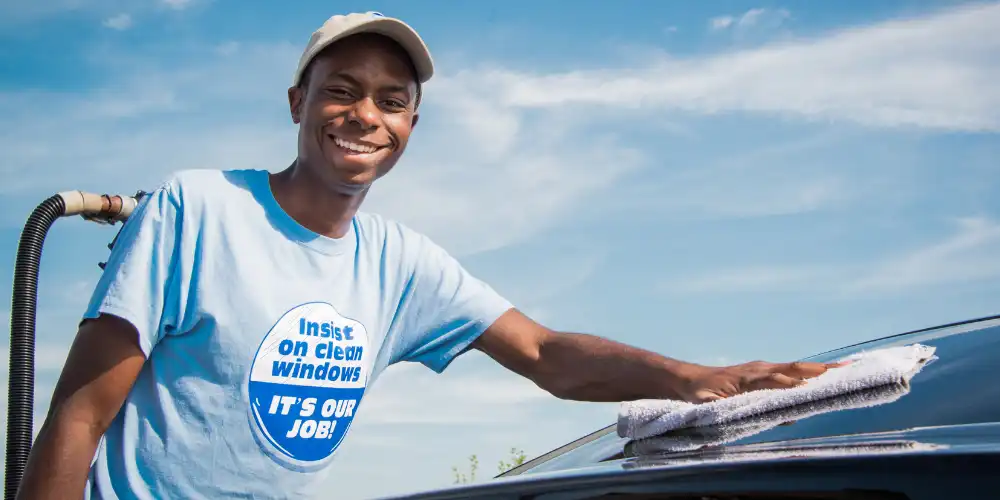 Management Careeers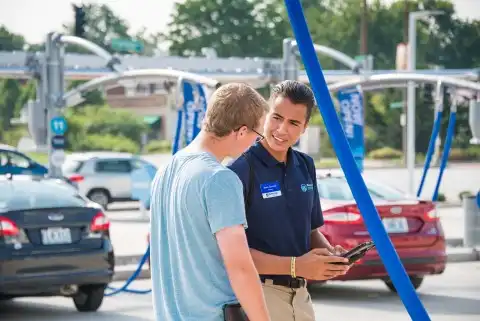 Your responsibilities as a Waterway Store Manager range from sales and marketing to team recruitment, selection, and training. You will do everything from evaluating store performance and designing improvement plans to working in the wash tunnel with tools in your hands.
Learn More
Apply Now
Hourly Employees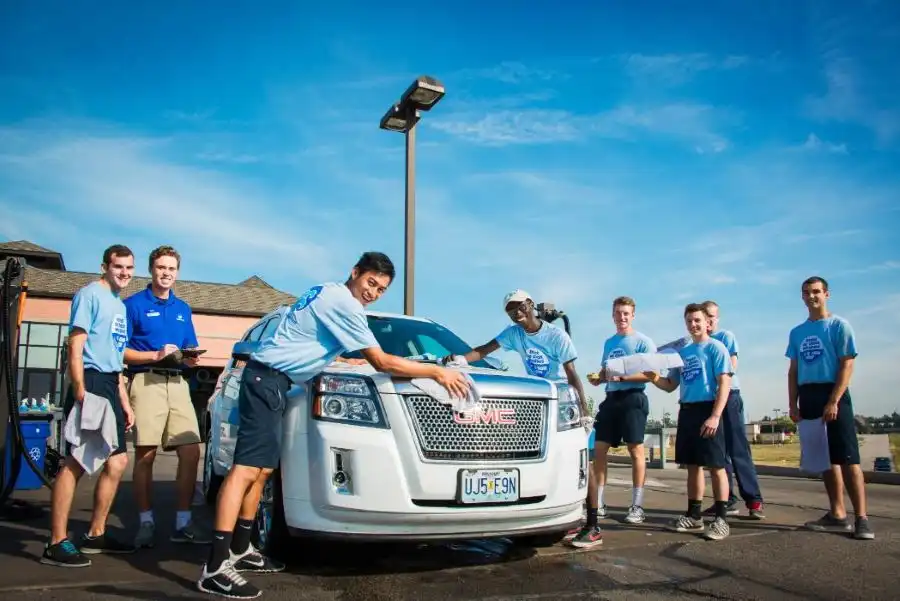 We're looking for detail-oriented, outgoing and energetic people who want to work in a fast-paced, fun work environment. This is no office job. You have to be a self-starter. The harder you work, and the more satisfied your customers are, the more money you can make.
Learn More
Apply Now
Waterway is an Award-Winning Top Workplace
Based entirely on the employee feedback captured with the Workplace Survey, our Top Workplaces win is proof positive Waterway Carwash puts its people first.

---
OUR CORE VALUES

"A" Players Only

Talented individuals with high potential. Ready to perform at an elite level.

Love What We Do

Passion for their work, entering every day with an enthusiastic attitude.

Relationships Matter

Nothing is more valuable than a customer for life. We value relationships, not transactions.

Own It. Be Obsessive.

Take pride in your work, do it right, and do it all the way.

Get Better Every Day

We are never satisfied, with an emphasis on continuous improvement.
Why we exist. Who we are. What makes us different.
Waterway aspires to be the best car wash company in the world. Our mission is to deliver absolutely great high-impact service and quality to our customers; every car, every customer, every day, every time. We will be known for two things; team members who are world-class and a car wash experience unlike any other. We will build a great business one relationship at a time.

---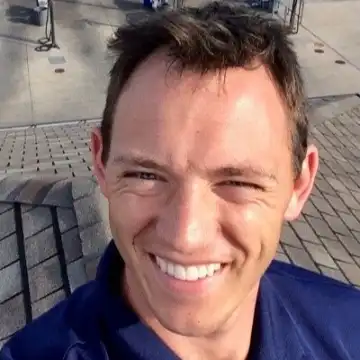 We like to have fun, go fast, and be excellent. Customer care is at the heart of what we do. I am convinced people stay because we champion the best versions of ourselves.
Ryan B., Territory Manager, Chicago
We want to hire YOU!
Waterway pursues a culture of inclusion for all team members. We value the diverse experiences, ideas, and cultures of our team members across the company; and believe those unique differences empower us to be a stronger team.
Waterway Gas & Wash is a great place to work, offers flexible schedules, and is an Equal Opportunity, Drug-Free Workplace employer.
In compliance with Transparency in Coverage (TIC) regulations, beginning July 1,2022 Anthem will publish machine readable files (MRFs) for Waterway's group health plan. These files will be published on anthem.com and will be updated on the first day of each month. For further information and to review these files go to: https://www.anthem.com/machine-readable-file/search